An online innovation platform that promotes
business co-creation around the world.

What is "VISITS innovators"?
A membership-based online community for visionary and technology based companies.

Member companies can connect freely and engage in business co-creation.

Find the right partners from around the world and expand your business across borders.

A member site for the InnovationTech Consortium which allows participation in events hosted by the consortium.
To the InnovationTech Consortium Website
All-in-one Platform
Cooperation
Funding
M&A
Employee Secondment
Services
Functions・Usage
Create and Publish Your Own Page

Share your company's vision, business description, and
business needs on your page. Your published profile
information can be searched by member companies around
the world by using a variety of search criteria. You can then
match and connect with other businesses that best fit your
company.

<Search conditions> ・Country or Region ・Corporate Attributes and Business Needs ・Services & Technologies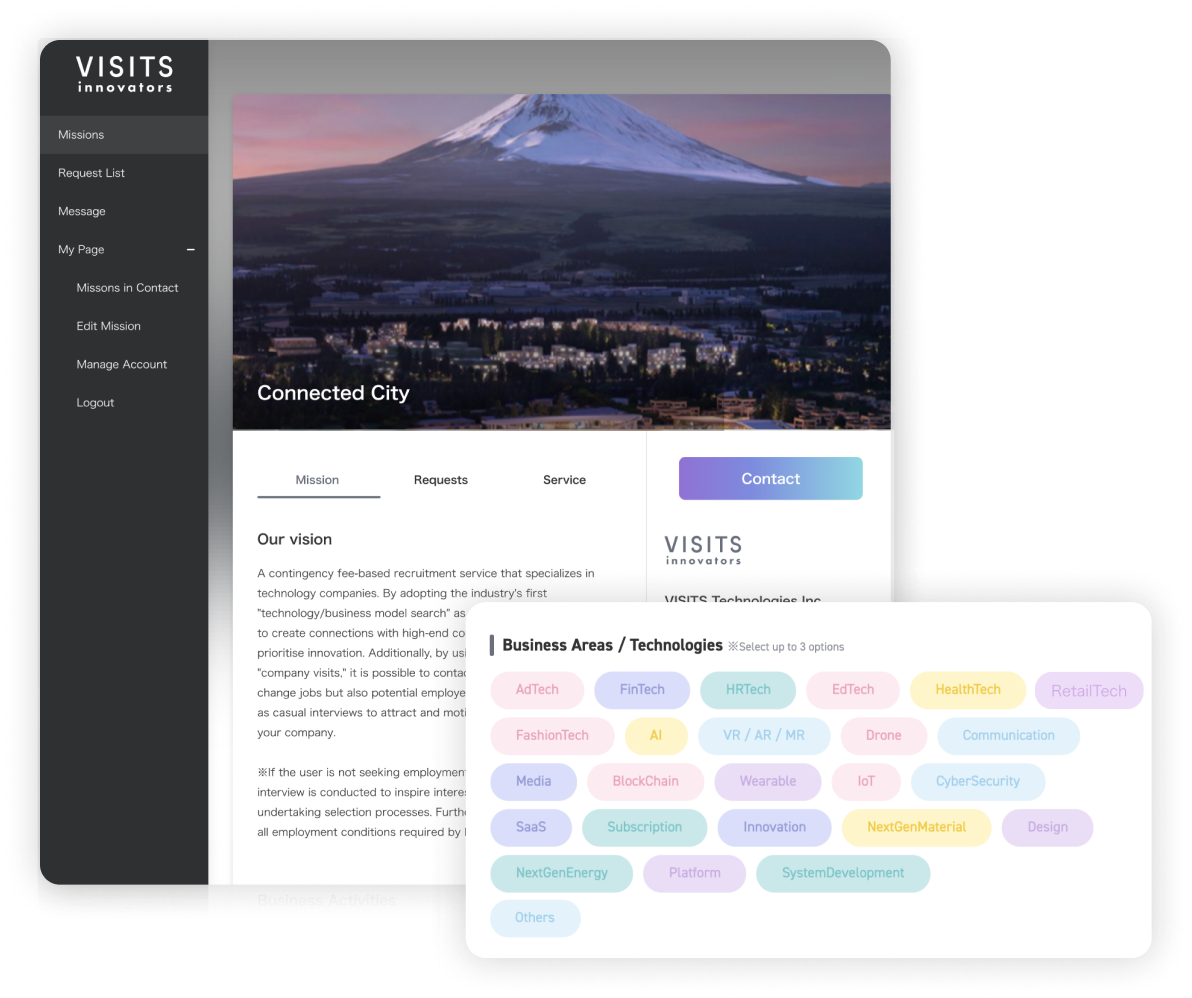 Match with companies that align
with your business

Contact companies that spark interest and start
communications once the other party has accepted your
request. You can collaborate with companies that
demonstrate an alignment of business needs. Members
undergo a screening process for admission so that all
members can engage in business with security and peace of
mind.

<Criteria> ・Startups raising funds from VC/CVC, etc. ・Corporations publicly listed on any international market ・Venture capitalists and other investors ・Universities and public research institutions ・Other companies judged to be excellent by VISITS